Ship To And From Camp
Getting your children ready for camp can be equally as stressful as it is exciting. Ensuring your child's necessities make it to camp and back home again is one thing you can check off your list when you ship their bags to camp.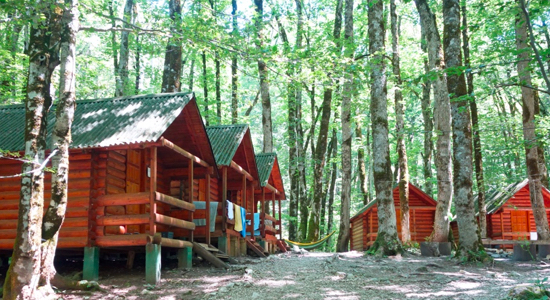 Camp Prep Made Easy
Packing lists for camp seem to get longer every year. And living out of luggage for a season means that packing smart is more important than ever. Get your children started on the right foot by shipping their items to camp ahead of time.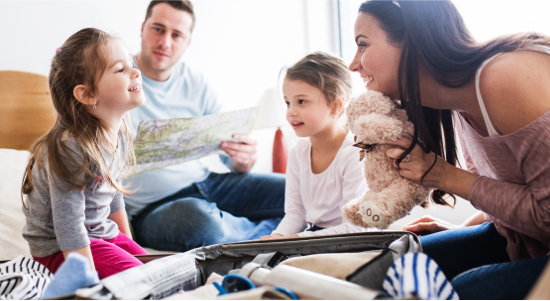 The Best Way to Ship Luggage, Boxes, and Trunks
Cost-Effective
Low rates for all their camp gear
We've partnered with FedEx, UPS, and DHL to offer you the lowest rates in the industry. Our prices are up to 60% cheaper than the other guys. And, you'll save hundreds of dollars bypassing bag check and baggage claim.
Complimentary Insurance
Your child's camp gear is always covered
We understand the importance of protecting your child's gear when you ship to their camp. That's why we include $500 of complimentary insurance on all luggage, boxes, and trunks. Need to insure for more? With different coverage options (up to $7,500), you can choose the amount that works best for your child's camp gear!
Premier Customer Service
We're just a phone call away
When you ship your child's camp gear to their destination, we're here for any questions or concerns you may have. Our team is eager to assist you seven days a week by phone, text, email, and live chat.
Eliminate Touchpoints
Travel safely to camp
Your family's safety is our top priority. We promise a stress-free travel experience when you ship to camp with our no-contact pickups and deliveries. Avoid bag-check lines and crowded baggage claims when you ship your child's camp gear ahead!
Unparalleled Convenience
We make it easy
We are dedicated to simplifying your child's move-in, move-out, and everything in between! That's why we'll come to you. We offer the option to have your child's camp gear picked up directly from your home or office. And, we'll pick up from your child's camp at the end of summer, too.
How Ship Camps Works
Ship Camps makes getting your child's luggage, boxes, and trunks to camp easier than it's ever been - allowing your child to travel hassle-free to camp every summer.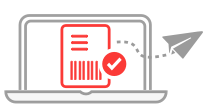 1. Book
Getting started is simple. Schedule your child's shipment online or over the phone and start shipping to camp!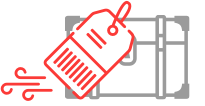 2. Ship
Pack and securely attach your provided shipping label to your child's camping gear. We'll pick up your bags or you can drop them off.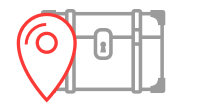 3. Travel
Skip the airport hassle and save time as you bypass bag check and baggage claim. Track your child's bags every step of the way.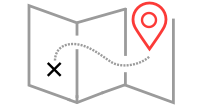 4. Camp!
Your child will arrive at camp to find their gear already there! Time to get settled in and start making memories.
We've got you covered
From our dedicated customer service team to our on-time guarantee, you can relax when you ship your child's gear to camp.
Complimentary value protection
included with every shipment.
Real people, real customer service
7 days a week.
Dedicated team tracks your bags every step of the way.
Cost-effective pricing with
exceptional service and value.
Unbeatable industry-leading white
glove shipping service.
On-time delivery guaranteed.
Latest News In The Camp World
Check out the latest travel tips, news, and reviews on the Ship Camps blog.
TIPS
Summer Camp Prep Checklist
Are you and your kids getting ready for the summer camp season? If so, you're probably feeling a bit overwhelmed by all the things you need to do to ensure a safe and fun summer camp experience. To help you out, here's a summer camp prep checklist to make sure you and your kids are...
The post Summer Camp Prep Checklist appeared first on Camp News - Ship Camps.
...
March 24, 2023
TIPS
5 Tips for a Smooth Transition Home from Summer Camp
Is your child's camp session coming to a close? We know you must be so excited about their journey back home from summer camp! It can, however, be a jarring experience for your child. Having spent so much time in a different location surrounded by different people, it can take time for them to be...
The post 5 Tips for a Smooth Transition Home from Summer Camp appeared first on Camp News - Ship Camps.
...
August 23, 2022
TIPS
4 Water Safety Tips to Share with Your Child
Summer camp is an excellent outlet for your child to try new activities and new sports. A lot of these include water! Swimming, kayaking, water skiing, sailing – you name it, they're all popular summer camp activities. So, to ensure your child is always safe no matter the setting, here are a handful of water...
The post 4 Water Safety Tips to Share with Your Child appeared first on Camp News - Ship Camps.
...
August 10, 2022
Customer Service
Your child's excitement for summer camp shouldn't be overshadowed by the hassle of getting all of their belongings to their bunk or cabin. That's why we're dedicated to providing you and your child with the travel experience you deserve. Feel free to contact us if you have any questions. Our customer service team is available 7 days a week via phone, text, live chat, or email.
Text us
Call us